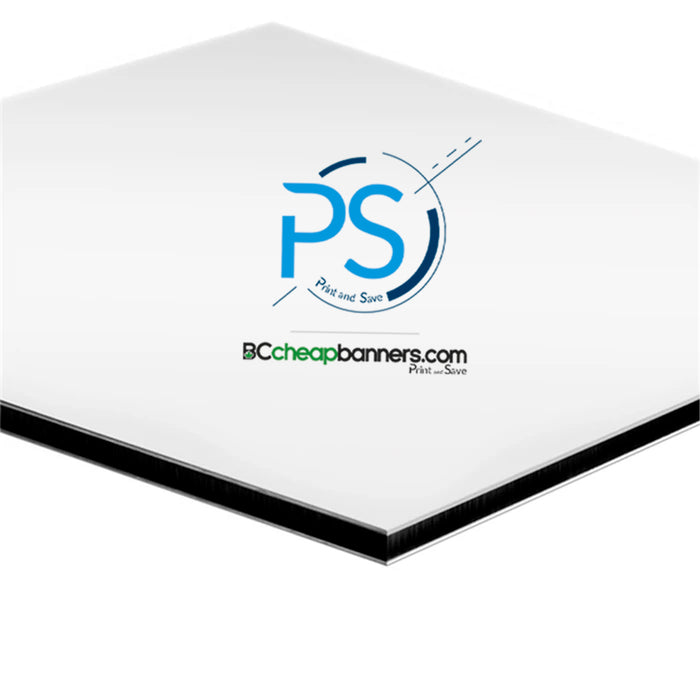 Alupanel® is a premium quality composite panel made from aluminum composite materials featuring two 0.30mm aluminum sheets, sandwiching a polyethylene core. It has a .012 skin with the ability to be fabricated, folded, and formed. Alupanel® is rigid, lightweight, and UV resistant for outdoor use. The material is ideal for screen and digital print applications.
Allowed file extensions: Ai, PSD, PDF.

Please note, all print files must in
300 dpi resolution minimum. 
We will not be responsible for poor-quality prints due to the low resolution of original files.
All proof files will be color-coded as follows unless stated otherwise:
Red
/
Pink
line = Finished product will be cut to this line

Blue
line = All background image / color / artwork should extend to this line

Green
line = All important information that is not getting cut/folded should be inside this line
No lines get printed on the final product, they are simply visual markers.
Click here for a
sample template
Click here to send large files: psfiles.wetransfer.com