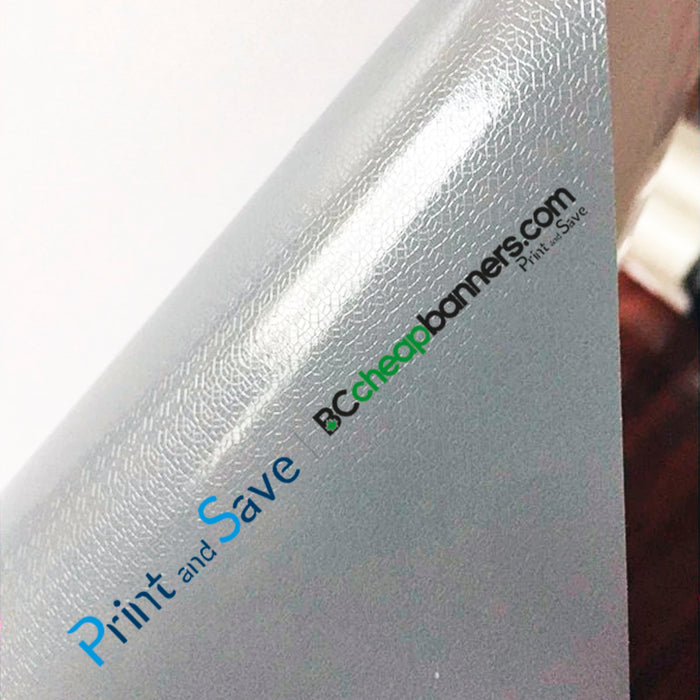 Production Time: 3-5 Business Day After Print Ready Artwork Received.
4mil Promotional Vinyl gloss with Removable Adhesive.
Great for Promotional displays, decals, window graphics, Signs, Sandwich boards, everyday graphics, kiosks, POP displays & Real Estate signage
REMOVABLE adhesive stable PE coated 140gm. (90lb) the liner provides excellent lay-flat properties
Cost-effective for everyday media. 
We suggest using overlaminate if necessary when protection against abrasion is needed. 

Allowed file extensions: Ai, PSD, PDF.

Please note, all print files must in
300 dpi resolution minimum. 
We will not be responsible for poor-quality prints due to the low resolution of original files.
All proof files will be color-coded as follows unless stated otherwise:
Red
/
Pink
line = Finished product will be cut to this line

Blue
line = All background image / color / artwork should extend to this line

Green
line = All important information that is not getting cut/folded should be inside this line
No lines get printed on the final product, they are simply visual markers.
Click here for a
sample template
Click here to send large files: psfiles.wetransfer.com