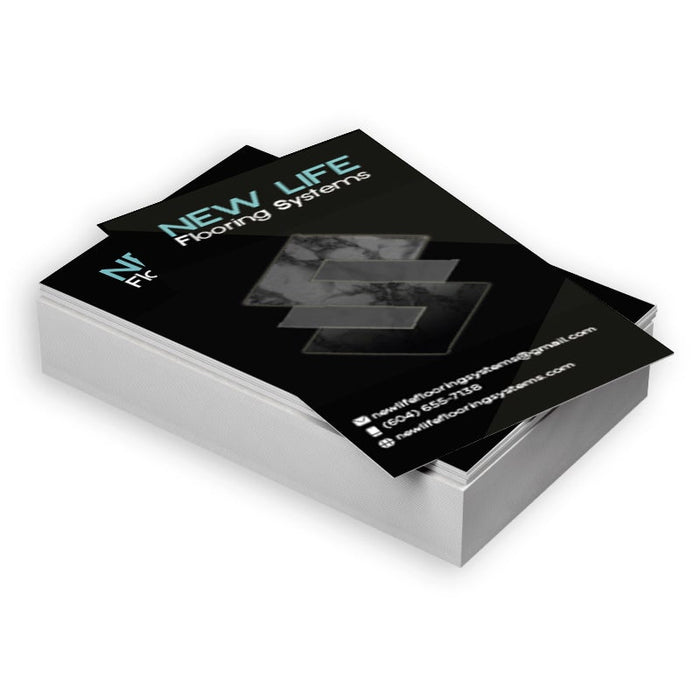 Soft Touch (Suede) - Business Cards
Soft-touch business cards are sometimes called suede business cards for their luxurious feel.
Soft, matte, velvet-like surface
19pt thickness (16pt stock + 3pt lamination)
Lamination adds protection against scratches and smudges
Business Cards
Paper Type
Coating
Soft Touch Lamination 2 Sided.

Color

Full-color CMYK: 1 sided (4/0), or 2 sided (4/4).

Quantities

Ranges from 250pc to 5000pc.

Sizes
Finishing
File Type

Ready to Print File (PDF 300 DPI).

*

Special Instructions

Standard Shipping Only, Store Pickup.
Allowed file extensions: Ai, PSD, PDF.

Please note, all print files must in
300 dpi resolution minimum. 
We will not be responsible for poor-quality prints due to the low resolution of original files.
All proof files will be color-coded as follows unless stated otherwise:
Red
/
Pink
line = Finished product will be cut to this line

Blue
line = All background image / color / artwork should extend to this line

Green
line = All important information that is not getting cut/folded should be inside this line
No lines get printed on the final product, they are simply visual markers.
Click here for a
sample template
Click here to send large files: psfiles.wetransfer.com
19pt Business Cards
The soft-touch laminate adds a layer to these business cards, enhancing their thickness to help them stand out from the rest in addition to their soft-touch finish.
Velvet Feel
Soft-touch business cards (also known as suede or velvet business cards) give your clients a soothing tactile experience with their velvet texture.
Protective Finish
The soft-touch lamination film has protective qualities that keep your custom business cards scratch-free and smudge-proof.