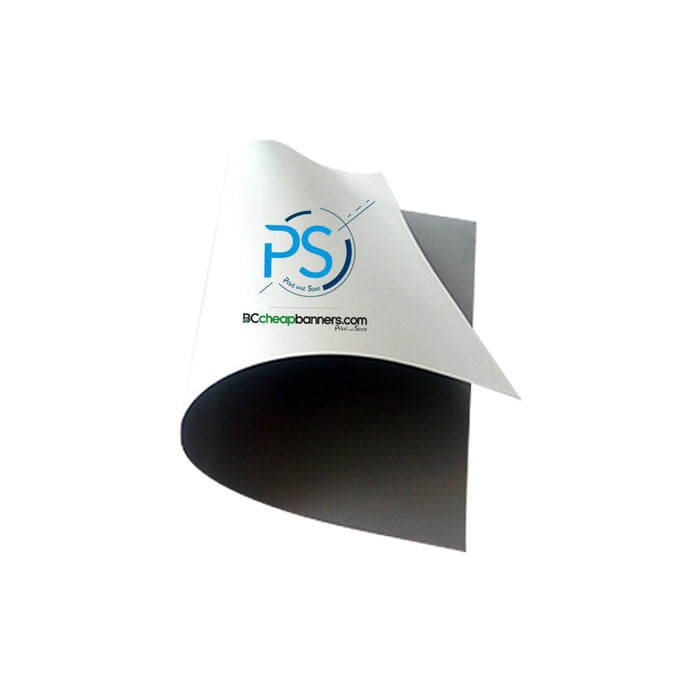 GB PET Roll-Up Banner Film – designed mainly for Pull Up or Roll-Up Banner stands. Comes with a White Printable front face & a Greyback film for perfect opacity. GB 10oz PET Roll Up Banner is a polyester film offering a side-to-side anti-curl grey back for ambient light block perfect for retractable banner stands and other tensioned displays. GB PET Roll-Up Banner Film works with solvent, eco-solvent, and UV to meet your specific application requirements. These products are ideal for Tradeshow Displays, Point of Sales displays, POS displays, and various banner & signage applications.  Out price point allows a perfect solution for the creation of stay flat low-cost banner solutions. Available in 36"x150'
Allowed file extensions: Ai, PSD, PDF.

Please note, all print files must in
300 dpi resolution minimum. 
We will not be responsible for poor-quality prints due to the low resolution of original files.
All proof files will be color-coded as follows unless stated otherwise:
Red
/
Pink
line = Finished product will be cut to this line

Blue
line = All background image / color / artwork should extend to this line

Green
line = All important information that is not getting cut/folded should be inside this line
No lines get printed on the final product, they are simply visual markers.
Click here for a
sample template
Click here to send large files: psfiles.wetransfer.com