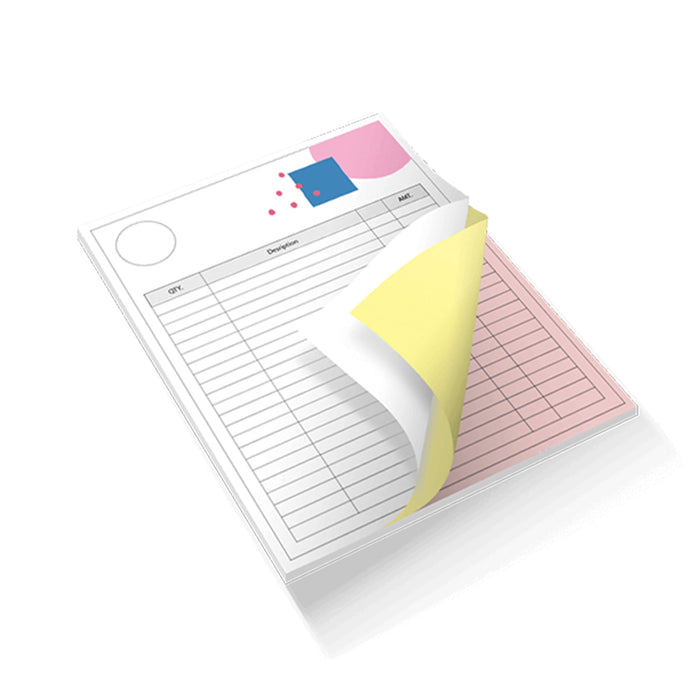 The perfect tool for invoicing, POs, and receipts. Writing on the first sheet transfers over to the subsequent two sheets in the form.
All proof files will be color-coded as follows unless stated otherwise:
Red/Pink line = Finished product will be cut to this line
Blue line = All background images/color/artwork should extend to this line
Green line = All important information that is not getting cut/folded should be inside this line
No lines get printed on the final product, they are simply visual markers.
Click here for a sample template
Click here to send your files (Ai, PSD, PDF 300dpi.)